Native Advertising
In-feed advertising



web, email, app
In an era of increasing commercial pressure towards consumers, traditional advertising is becoming every day less efficient. As a result, brands are finding new ways to engage with their consumers, using different ad formats and content strategies. Native advertising has emerged in that context as a more efficient form of advertising, allowing digital marketers to better engage with their audiences, and creating new source of revenue for publishers.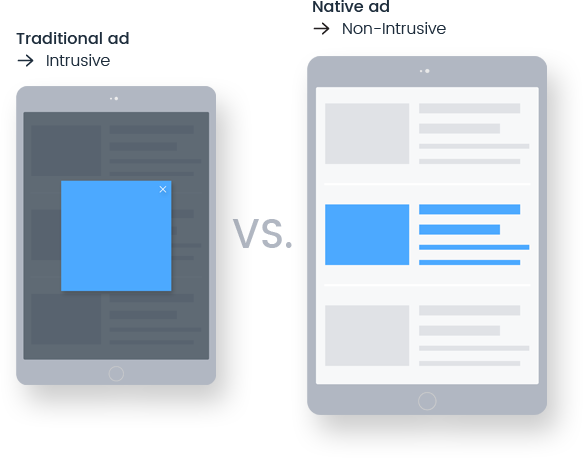 "

We define Native Advertising as a form of advertising that perfectly integrate with the user experience, both in terms of design (form) and content (function).

"
Native technology



for web and email
Designed for cross-device usage, Powerspace programmatic technology empowers online publishers to monetize their in-feed advertising placements and generate automated revenues stream on their web, email and app properties.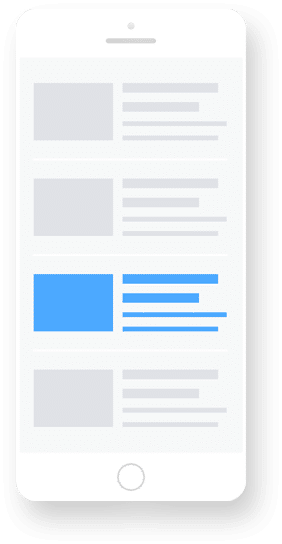 Web
Powerful and fully cross-device native ad-tech Most online media content is consumed on the web and app environments. Powerspace's solution utilizes the lastest javascript and CSS technologies to best delivers native ads on all screens and devices.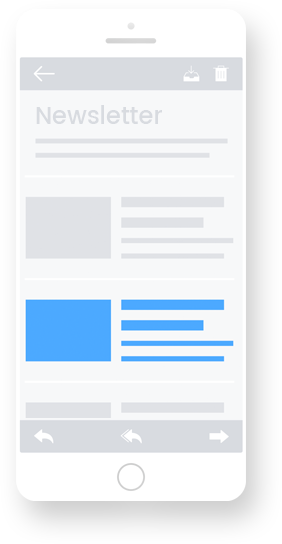 Email
The 1st native ad technology for email Email is the most used app on smartphone, and a great media for online publishers. Designed around the technical limitations of email, Powerspace solution is the first ad-tech to deliver dynamic native ads in newsletters.
Ad formats
Premium in-feed
formats
Powerspace privilégie les formats premiums, sur des emplacements exclusivement in-feed.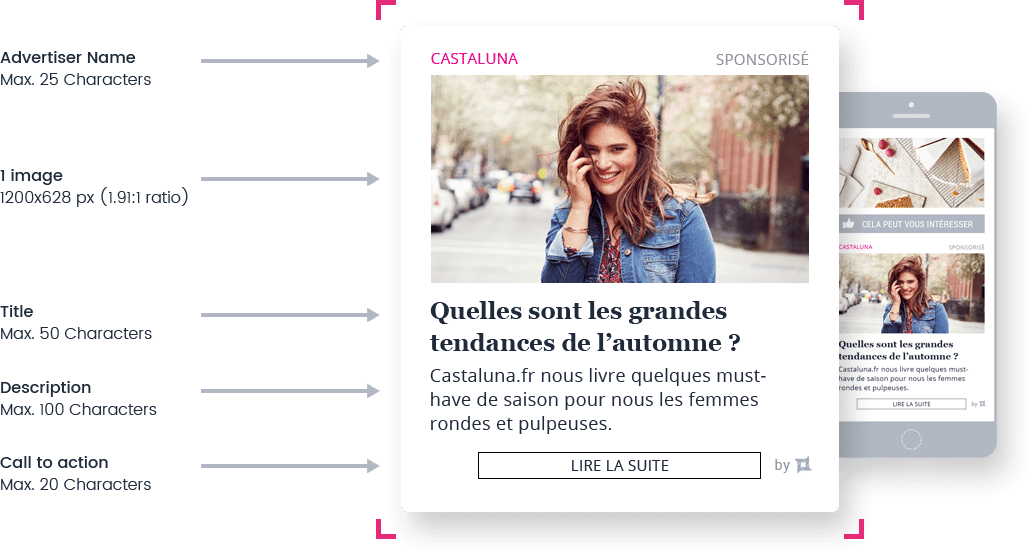 Self-service platform
Real-time
platform
Powerspace provides publishers a real time management and reporting platform, allowing them to follow in total transparency the evolution of all the necessary KPIs and ad revenues for each placement.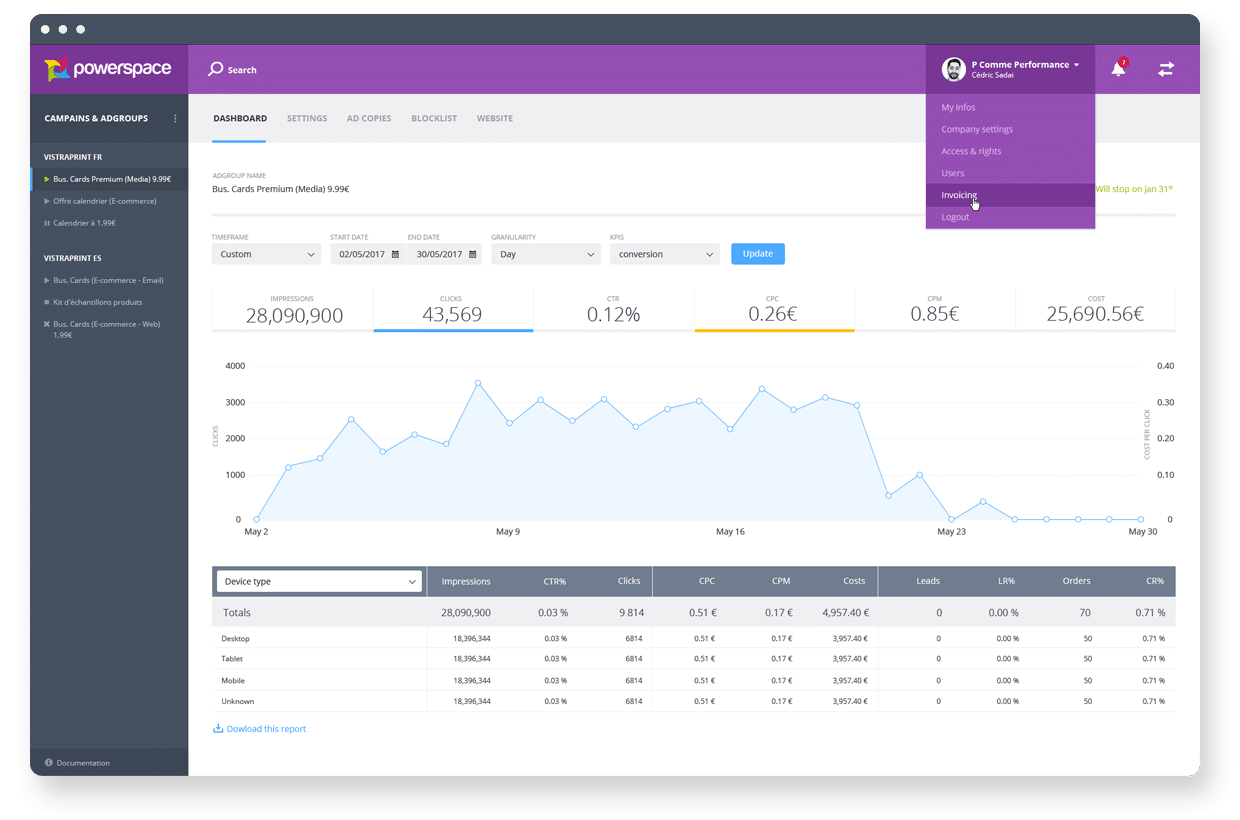 Ad Exchange
Direct access to
exclusive native demand
With Powerspace SSP technology, publishers get direct access to various source of advertising demand, allowing them to monetize their full inventory and creating an automated revenue stream.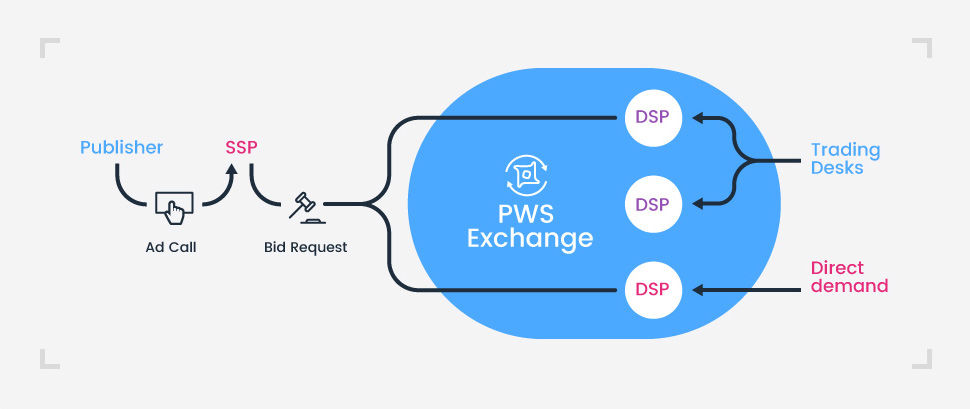 Direct Demand
Over 200 brands and agencies use daily our direct buy platform to set up native campaigns with powerful targeting on Powerspace exclusive media network.
Programmatic Demand
Creating deal Ids and PMP allows carefully selected programmatic buyers and agency trading desks to bid in real time for each impressions made available to them, in direct competition with Powerspace direct demand.
Yield management
Maximize the value



of each impression
With Powerspace Exchange, our SSP technology let various programmatic buyer access all impressions, with a CPM floor optimisez in real time. Whatever the buying model, CPC or CPM, our powerful predictive algorithms are designed to maximize both publisher's CPM and fill rate.


Server side Header bidding
Powerspace connects various programmatic buyers in its ad exchange, send and receive bid request in an asynchronous fashion using server side header bidding technology.

CPM floor
Powerspace allow publishers to determine minimum CPM floors for each premium placements, making sure to only monetize the most valuable impressions.

Passback
If an impression is not purchased buy any buyer at the right price, Powerspace give publisher the ability to redirect the ad call to its own content, direct ad or a transparent pixel.
They work with us
They trust



Powerspace
Over 60 media groups work with Powerspace to help them best manage and monetize their native placements on the web and email.