Advertiser & agency solutions
Direct buy platform
Direct access to
exclusive native supply
Through it direct buy platform, Powerspace gives marketers direct access to its exclusive media supply and allow them to setup advanced data-driven campaigns, targeted or re-targeted on specific audience segments.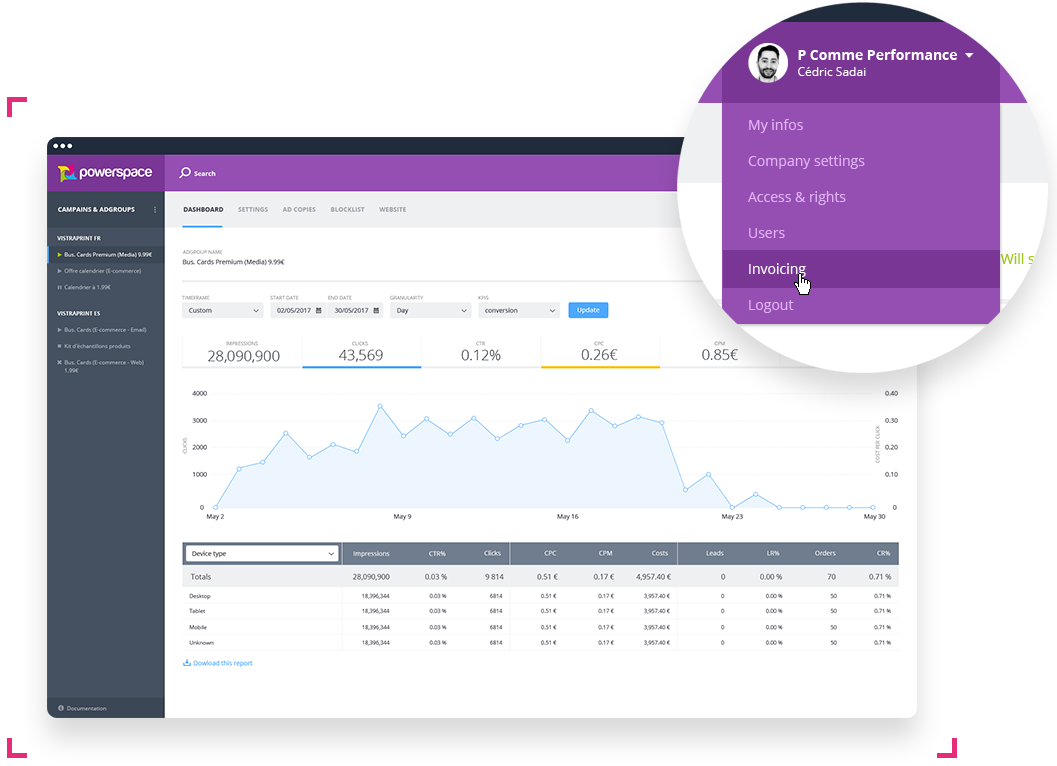 Media Strategies
The right audience
for the right strategy
Powerspace data architecture has been designed for people-based marketing solutions. By identifying real users across all devices using encrypted Ids, Powerspace offers highly effective targeting and re-marketing solutions.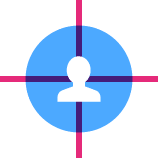 Target new audiences
Acquire new visitors, leads and customers
Audience targeting
Gender, Age
Location, Interests
Devices, time of the day
Look-a-like targeting
Similar audiences based on CRM files
Audience Exclusion
Exclude existing clients and visitors

Re-target prospects
Re-engage and convert site visitors and prospect
CRM re-targeting
Convert prospects into clients
Re-activate old customers
Behavioral re-targeting
Re-target site visitors
Re-target custom behavioral patterns

Re-engage customers
Increase sales frequency and boost customer loyalty
CRM re-marketing
Increase purchase frequency
Bring offline customers online
Upsell new products or services
Push sales operation
CRM onboarding
Leveraging
the Power of data
Powerspace data architecture has been designed for people-based marketing solutions and allows brands to target real users, identified on all their devices.
Billions of navigation and behavioral data are captured across our media network, stored in our private DMP, and re-matched to individual profiles, using an internal encrypted ID based on hashed emails and consistent on all devices.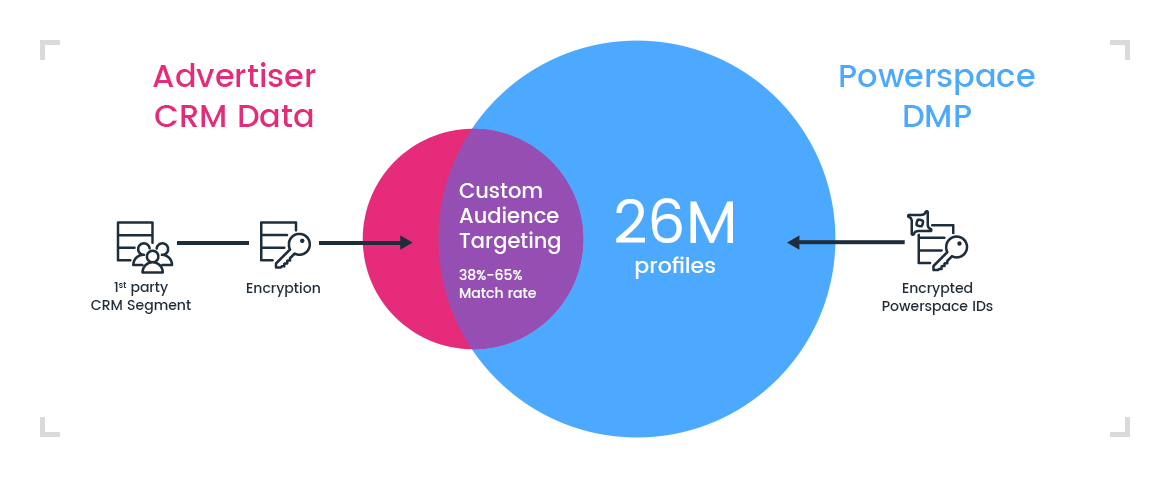 CRM onboarding
Powerspace CRM data onboarding capabilities enable marketers to upload encrypted customers segments directly to the platform, and create specific targeting based on their offline CRM data.
Website analytics
Powerspace behavioral tag captures on-site navigation data, and lets marketers re-target custom segments based on advanced website behaviors.
Native creative specifications
Beautiful & engaging
native creative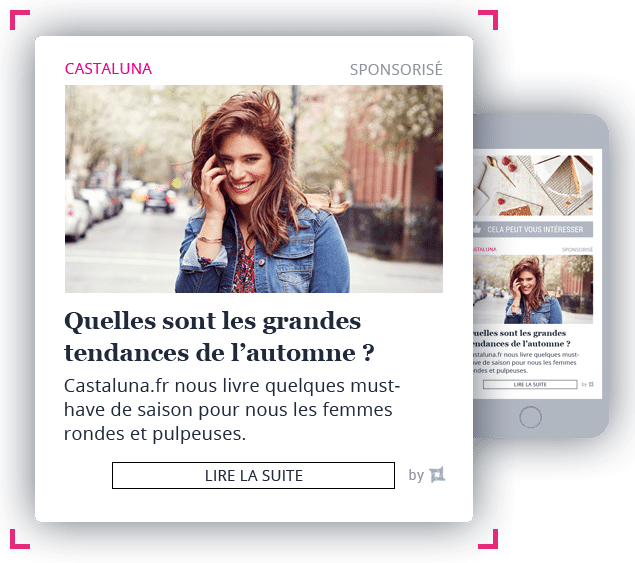 In an era of increasing commercial pressure towards consumers, traditional advertising is becoming every day less efficient.
Native advertising has been proven to be a great answer to this problem.
Media Network
Exclusive
media inventory
Powerspace gives marketers access to exclusive media supply, totalizing 1billion monthly impressions on more than 150 native ad placements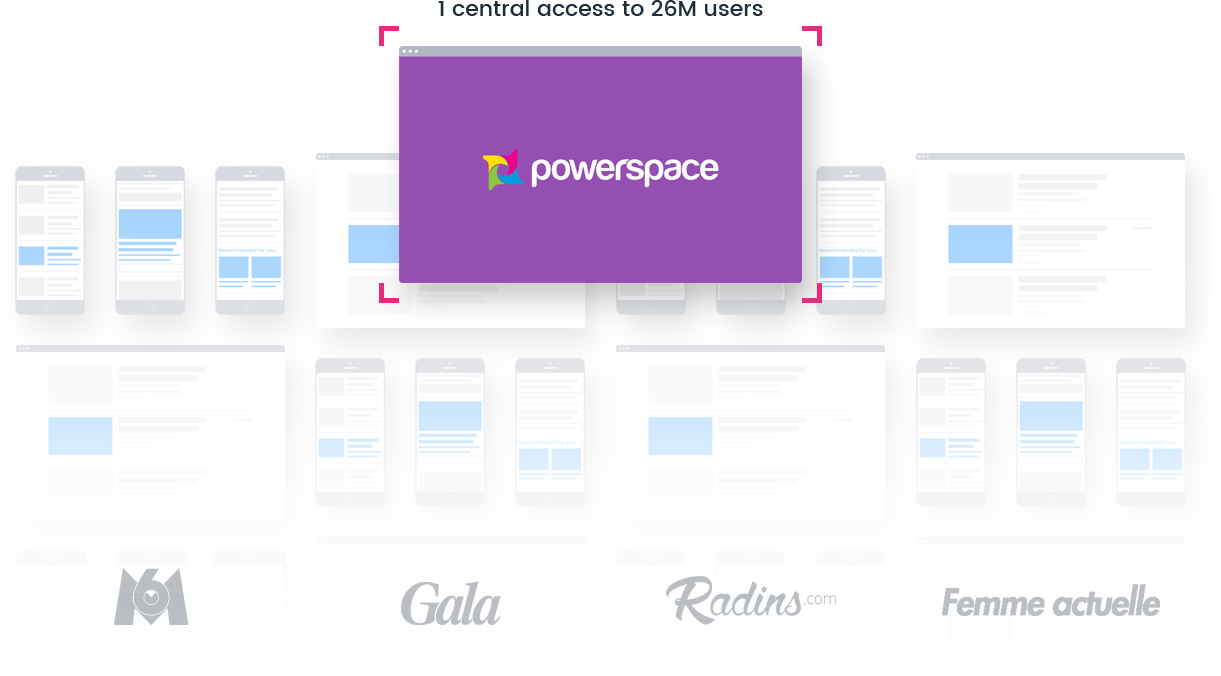 Direct buy platform
Platform with
Maximum Transparency
Transparency is one of the core values of Powerspace. We believe marketers and advertisers need a full vision of their spending to take informed decisions. Our platform offers comprehensive and real-time dashboard, including a vision of budget spent across each publisher website.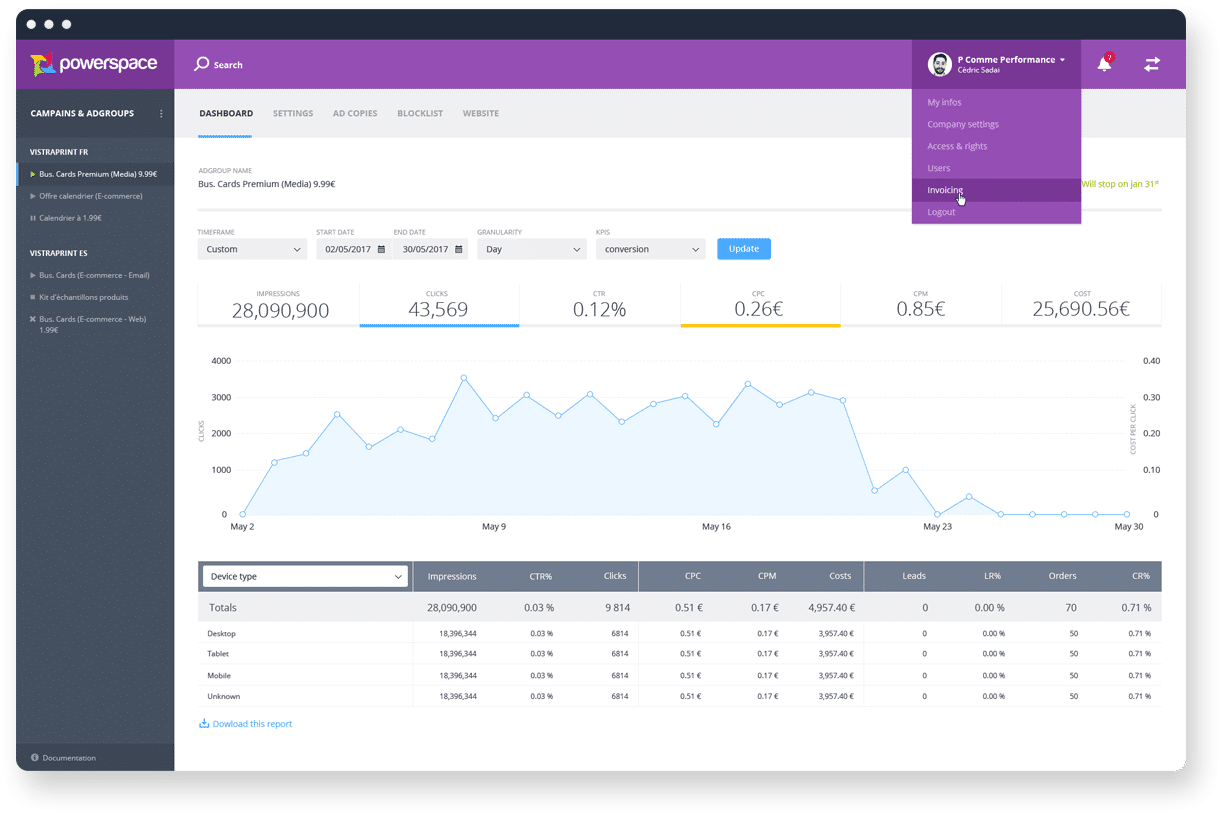 Advanced Targeting
Powerspace direct buy platform offers comprehensive targeting capabilities, allowing marketers to adapt their campaign to all their media strategies




Real time report
Powerspace provides advertisers with all the necessary reports, allowing them to follow their campaigns results in real time, broken down by creative, devices, websites.

By Creative
Acquire new visitors, leads and customers

By Device Type
Acquire new visitors, leads and customers

By Website
Acquire new visitors, leads and customers